The Ol' West
THURSDAY-SATURDAY, JUNE 22-24, 7 P.M.
ALL PERFORMANCES SOLD OUT!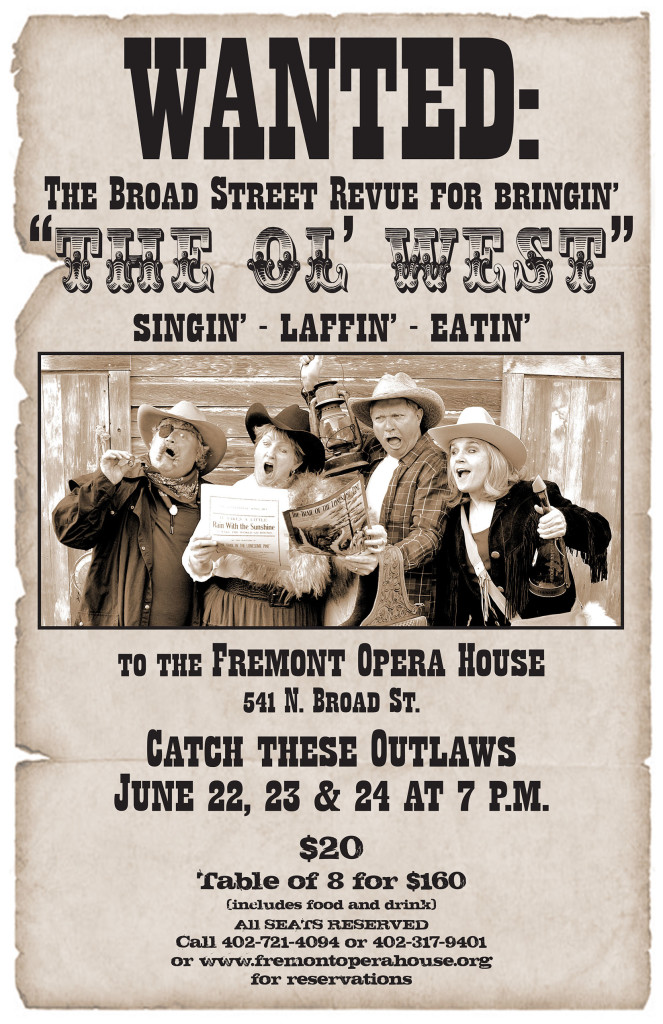 Come to the Fremont Opera House for some good ol' singin', laffin', and eatin', June 22-24.
The performance will be a variety show of sorts featuring songs and skits from the old west and promises to be an entertaining evening!
"Bob Yanike calls it a cowboy show.
But whatever it's called, a future production of the Broad Street Revue offers a taste of the Old West and some country tunes."
The public is invited to the "Broad Street Revue Brings the Ol' West to the Opera House" on June 22, 23 and 24. Performances for the dinner and show start at 7 p.m. in the Fremont Opera House at 541 N. Broad St. All seats are reserved and cost is $20 per ticket or $160 for a table of eight, which includes food and drink. No alcohol will be served.
A cast of 27 performers will stage the lively show." Read more from the Fremont Tribune
Stagehand Supporter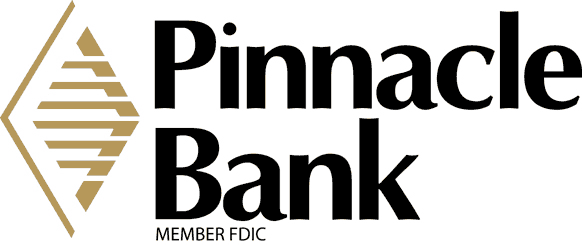 Sustaining Members
Broad Street ($500+)
Tom & Sandi Brune
James & Alice Dam
Charlie & Mary Lou Diers
Larry & Irene Johnson
Bill Vobejda
Park Avenue ($250+)
Don & Jan Hinds
Don Petersen & Assoc.
Richard & Paula Hendriksen
Les & Koni Shallberg
Marianne Simmons
Tom & Carol Waring
Pathfinder District ($175+)
Joanne Thietje
Mary D. Peters