BLEND: A cappella – Farewell Tour
Thursday, November 16, 2017 @ 7p.m.
BLEND…the a cappella quartet bringing back all of those fun-loving memories from the 50s and 60s with a fun twist. Based out of Energy, Ill., BLEND tours the country mixing the great music of yesteryear with today's comedy. BLEND will be making their fourth (and final) stop at the Fremont Opera House in 2017.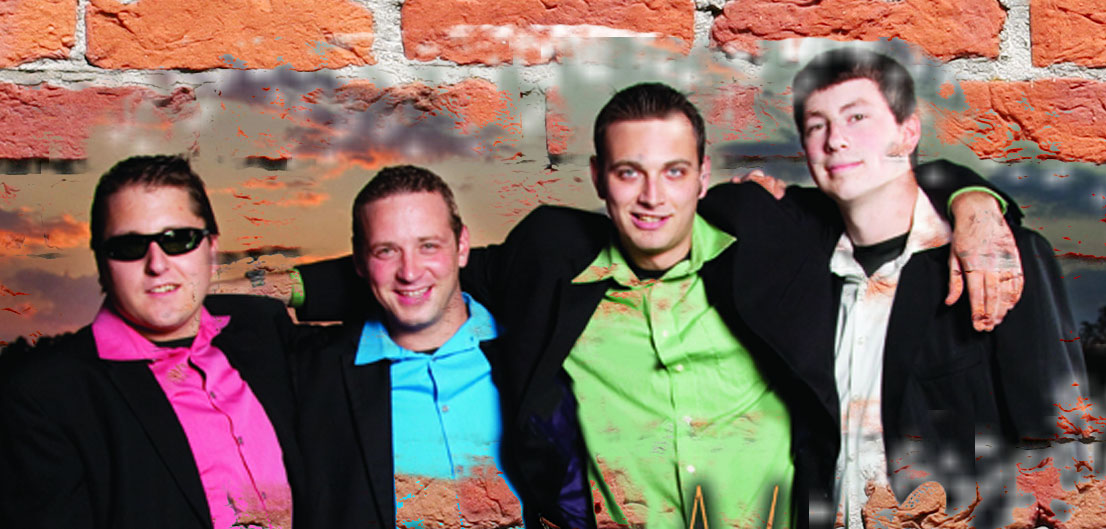 BLEND was formed at John A. Logan College as a minor project that quickly blossomed into the makings of a successful career for its four members. Johnathan Estes of the group says, "We started over eleven years ago for a talent show, and ended up winning. From there, found we had a unique sound, so we decided to pursue it as a career." The real strength of BLEND lies in their ability to entertain crowds of all ages with their energy, humor, renditions of songs which most everyone has heard at some time, all while keeping a Christian undertone. In addition to their classic doo-wop routine, they are also a deeply spiritual group who loves to share their gospel music as well.
The group has performed at churches with their gospel arrangements and has wowed crowds far and wide at venues such as fairs, festivals, and performing arts centers with their amazing a cappella version of hits from the 50's and 60's. In 2008, BLEND appeared as special guests at the Dick Clark American Bandstand Theater in Branson, Missouri. This led to an offer to perform their show in Branson at the Gene Williams Country Theater on a regular basis; however, the timing for that was not right. BLEND had to decline that great opportunity due to their dedication to educational responsibilities and pursuits.
The show quickly gained attention as audiences across the midwest grew fond of the sounds and entertainment that these four guys bring to the stage with each performance. Due to this overwhelmingly positive response, BLEND was offered the opportunity to perform full-time in the cities of Hannibal, Missouri as well as Paducah, Kentucky in 2010. The group, however, has continued to travel the country in order to be heard more broadly.
Come see for yourself why people across the country are raving about the very entertaining a cappella quartet from Southern Illinois. You won't be disappointed!
Purchase Tickets
Lead Supporter

Supporting Cast

Stagehand Supporter
Sustaining Members
Broad Street ($500+)
Tom & Sandi Brune
Del & Lee Meyer
Dale & Jan Johnson
Larry & Irene Johnson
Bill & Joan Vobejda
Park Avenue ($250+)
Don & Jan Hinds
Don & Nan Cunningham
Rick & Marsha Myers
David Howard
Robert & Janet Yanike
Marianne Simmons
Dick & Paula Hendriksen
Pathfinder District ($175+)
Joanne Thietje
"Skip" and Jean Anderson
William & Jeanenne Malmberg
Karl & Annette Rasmussen